Benefits of Commercial Locksmith Services
06/24/2015
Back To Blog
A commercial business is a big investment and should be treated as something of value. When you need a locksmith at your place of business, rely on a trained professional who has the qualifications and the skills. This serves as a protection for you to ensure the work is done right. Generally, when you work with a professional service provider, they will be able to guarantee your satisfaction. When the work isn't performed to your satisfaction, they will come back to continue the job until you are completely satisfied. You wouldn't want to just hire a locksmith who hasn't had the proper training to work as a commercial locksmith. They may not have the necessary skills to perform the job.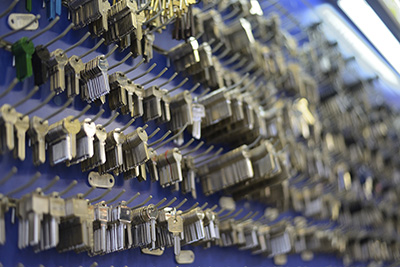 Commercial Locksmith Services
When it comes to lock and keys, commercial products differ in size and durability. Such products are designed to withstand continued use. A commercial locksmith is able to provide both residential and commercial services. Here are some of the most commonly used services:
New Lock Installation-
This is one of the services used most often. The process involves removing the businesses current locks and replacing the existing locks. Often times, the lock system will be keyless. Most locksmiths have received the training necessary to effectively remove and replace even these types of locks. Locks typically need to be replaced once someone has left the company, especially if the employee has left on bad terms. You would want to make sure they do not still have access. Locks should be changed right away.
Key Replacement and Rekeying-
Since businesses have a lot of employees it isn't uncommon for them to lose their keys. Therefore, keys are replaced regularly. In some instances an owner will simply rekey the locks and provide a master key to a manager. This will only allow the manager to open the door for anyone who is authorized to enter a particular area. In a business, access control can regulate movement.
Safe Opening
If you no longer have the key to a safe and need access, a locksmith has the skills and the tools needed to open safes of every type. They must first have a criminal background check performed before they are permitted to open an existing safe.